Mariachi Bastards
The Mariachi Rock Band from Berlin
The Mariachi-Rock Genre
The brand-new Berlin-based 7-piece rock band brings back to life a long-forgotten concept once made successful by Tarantino and Rodríguez: Mexican music and rock.

With the frontman's music background both as a mariachi and rock singer, Daniel Tejeda portrays his powerful and versatile voice through his whole range from full-chest notes to screaming in high-pitched deeppurplesque rock falsetto and authentic mariachi yells, all summed up: the band has a very unique sound to offer.

Mashing-up elements of mexican boleros, huapangos, and salsas and turning them into badass classic-rock pieces; taking what would be string arrangements and turning them into blaring electric guitar and synth lines, yet keeping the sound of two-harmonied trumpets which is essential for that incomparable mexican flavor, their songs are both catchy and musically rich.

Re-designing the traditional mariachi costume, they wear black jeans and leader vests instead of suits, with original charro botonaduras (silver horsemen buttonry), sombreros, boots and a half-face-painted Día de Muertos make-up.

From the point of view of a half-dead Mariachi Bastard, their lyrics reflect our modern society in which good music is rare and even the dead are governed by our social stigmas.

The Mariachi Bastards are here to show the world the true meaning of Mariachi Rock.
The Mariachi Bastard
The band was founded by former Mariachi singer Dan Tejeda, who was raised in the highest Mariachi Tradition in Mexico, but renounced his promising future as a traditional singer to pursue his path in becoming the first Mariachi Rockstar ever and was then brutally murdered by the Mexican mafia in order to prevent "Mariachi Tradition" being bastardised.

After his death, he was blessed by La Santa Muerte herself and brought back amongst mortals in form of a half-dead Mexican bastard named "Dante" with the only purpose to fulfil his quest: to conquer the world by being the first Mariachi Rockstar. He will then return to the dead as a legend. Dante and his Mariachi Bastards released their first single "Pistolero" on the 1st of July and more is on the making 🤘🏻💀🤘🏻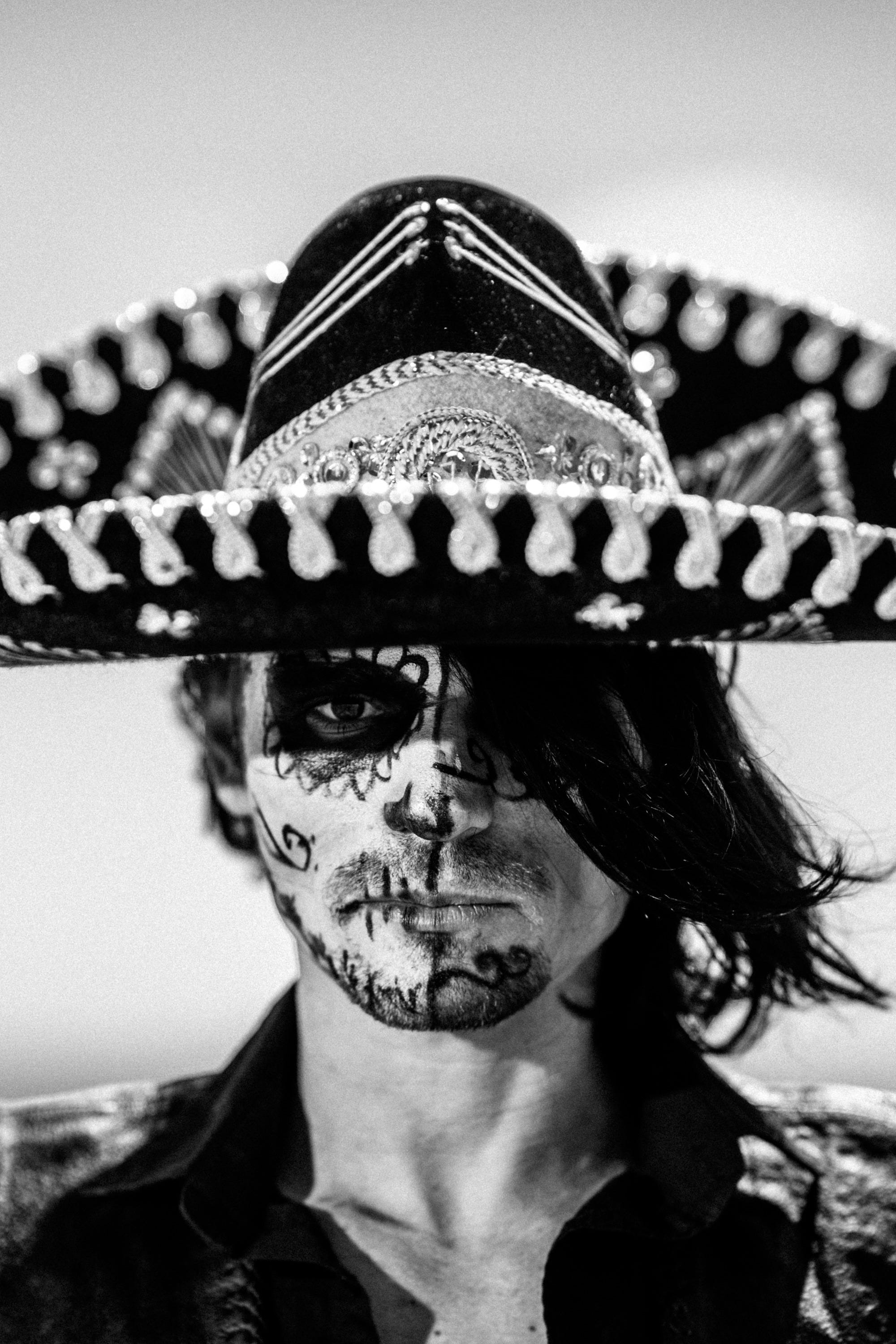 Gallery
Here are the first impressions of our band. This fantastic pictures were taken by the renowned international photographer Heiko Roith who has captured world-known rockstars as Alice Cooper, Steven Tyler, Deep Purple, Iron Maiden, Toto and so on...

Here are our first pics for you to enjoy!